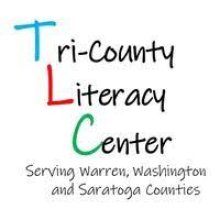 Tri-County Literacy Center, serving Warren, Washington, and Saratoga Counties, will be offering volunteer literacy tutor training as follows:
Mar. 21 through Apr. 25 (no class April 11)
Tuesdays | 6:00 to 8:00 p.m. at the
SUNY Adirondack Queensbury Campus
In this course, individuals will receive complete training by   Tri-County Literacy Center staff to begin tutoring an adult student in basic literacy, the English language or both. Why not give back by teaching reading and English to adults in the community who need help? The need for literacy tutors in our region is significant.
To register for the course, please contact the SUNY Adirondack Continuing Education Department at 518-743-2238 or email them at conted@sunyacc.edu
For more information or if these class times do not work for you, contact trilitcenter@gmail.com or call/text 518-793-7414