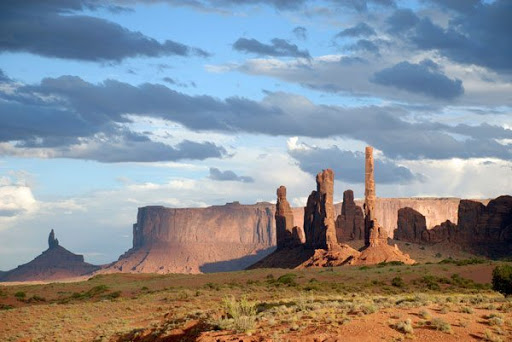 THIS TRIP IS  FILLED!
RC 10 multi-day travel is set to resume with our first offering, a trip to the Southwest to visit America's best-preserved and most compelling archaeological treasures. That heritage continues today in the modern Hopi and Navajo culture of northeastern Arizona. Hear personal insights as Native American representatives share cultural achievements, historic struggles and modern challenges. Then journey to uncover the mystery of Chaco Canyon, a UNESCO World Heritage Site with its Great Houses and Great Kivas, displaying prehistoric architectural masterpieces on a grand scale.
Program Highlights:
• Visit cliff dwellings at Walnut Canyon National Monument and, on the Hopi Reservation, experience a cultural demonstration and explore a Pueblo village that is one the oldest continually inhabited American settlement.
• On the Navajo Reservation enjoy a 4x4 vehicle trip into the heart of Canyon De Chelly.
• Journey to the center of the Ancestral Puebloan world — Chaco Canyon — to explore the Pueblo Bonito, Chetro Ketl and the Great Kiva of Casa Rinconada.
Activity Level: Keep the Pace – Walking up to 1.5 miles on varied terrain. Exploration of ruins requires agility. Elevations up to 7,000-plus feet.
Program Prices:
• Double Occupancy: $1,499
• Single Occupancy: $1,799
Program Includes:
• 6 nights of accommodations
• 17 meals ( 6B, 5L, 6D)
• 2 expert-led lectures
• 10 expert-led field trips
• Experienced Group Leader to handle all the logistics
• Group transportation throughout the program
• Customary gratuities throughout the program and all taxes
• The Road Scholar Travel Assurance Plan, providing 24-hour-a-day emergency assistance coverage
Accommodations:
La Quinta Inn & Suites Flagstaff, Flagstaff, 2 nights -- Newly renovated hotel.
Holiday Inn Canyon De Chelly, Chinle, 2 nights
• Located on the high desert of the Colorado Plateau, standing at the entrance to Canyon de Chelly National Monument.
Comfort Inn Gallup, Gallup, 2 nights
• Conveniently located by the Navajo Nation.
Trip insurance is required. For additional information and registration contact: Karen Maher, 
kmaher2@nycap.rr.com
.