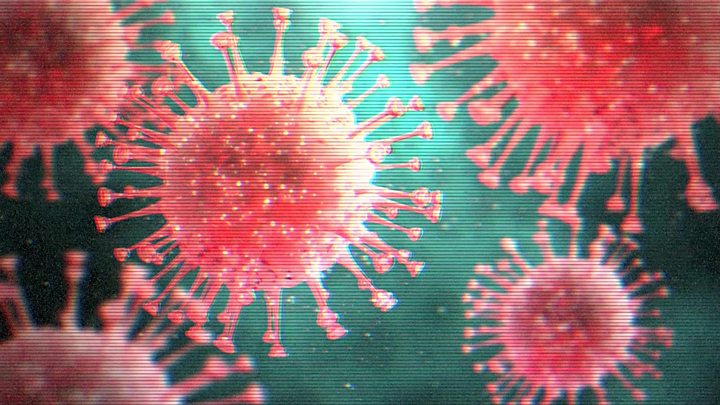 BY DEB ESCOBAR, 18 MAR 2020
It is such a pretty thing, almost looks like a tree ornament. So small it cannot be seen with the human eye, yet Coronavirus has changed our world and our lives.
Schools, restaurants, theaters, and more are closed to the public. RC 10 has had to cancel social events, regional conference, and planned trips. Suddenly, nothing can be done "as usual." We have to, and will, create new ways to maintain our household, stay in touch, organize, help others, and ask for help.
As seniors, we all know that we are in the high-risk group likely to develop complications if we should become ill from this virus. If we have other health challenges, the risk becomes even greater. Social distancing has now become a way of life, requiring a change in the way we obtain food, prescriptions, etc. Delivery options are out there for groceries but are overwhelmed at the moment. Some grocery stores have started having a "senior hour" in the early morning at which time they discourage shopping by anyone but seniors. If your grocery store does not have that option, call and request that they consider it. Drive through options are the best bet at pharmacies. If you have the funds, consider purchasing frozen meat online. You could try a meal delivery service like HelloFresh, Home Chef, or Blue Apron. These plans deliver frozen meals and usually cost $10 or more per meal. There are many such plans available and they have introductory deals to try the service.
When you do go out, bring a plastic bag with a few disinfecting wipes to wipe off shopping carts, etc. Consider wearing gloves so that opening doors will not be a problem. Masks are a great option if you can find them. Keep a small bottle of hand sanitizer in your car and/or purse. Do not handle cash money, use credit or debit cards or pay as you go on your phone. Do not touch your face, especially while you are out. Wash your hands as soon as you arrive home. 
As always, our union is there for us. NYSUT has helped to mitigate the spread of the virus and keep us safe by canceling all nonessential meetings and conferences until May 15. That includes the Representative Assembly, which has been postponed. NYSUT has also provided a toolkit on their website which includes the following:
Getting the facts on coronavirus: https://www.nysut.org/news/2020/march/coronavirus-get-the-facts
Tips on managing anxiety: https://www.nysut.org/news/2020/march/managing-covid-19-anxiety
Social Distancing: https://www.nysut.org/news/2020/march/coronavirus-social-distancing
Our political organizing and volunteer work will have to go online if possible or be put on hold for the time being. In the meantime, one way you could help is to sign a letter to Education Secretary Betsy DeVos asking that federal testing requirements be waived. See https://www.nysut.org/news/2020/march/media-release-test-waiver for the link.
Stay safe and healthy everyone. We will get through this.