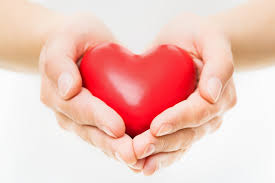 BY ANI SHAHINIAN, NYSUT SOCIAL SERVICES, on January 10, 2018
February is American Heart Month and in the spirit of taking care of our hearts physically, it is also important to remember to take care of our hearts emotionally. Emotional Intelligence (EI) describes the ability to understand one's own feelings. It provides great insight on how our emotions influence our motivation and behavior. The really good news is that just as regular exercise can strengthen your heart physically, learning about emotional intelligence can enhance your life psychologically. We can shape and nurture our EI when we learn to:
1 - increase our self-awareness by recognizing and understanding our emotions and reactions;
2 - enhance our self-management by controlling and adapting our emotions, moods, reactions, and responses;
3 - promote our social awareness by understanding nonverbal communication and developing a positive view of others; and
4 - improve our relationship management by developing skills for reflective listening, empathy, and assertive communication.
These are skills that can be learned and taught and often are part of what leads people into psychotherapy during a conflict period in their lives. If you find yourself curious about ways to increase your EI, call NYSUT's Social Services at 800-342-9810, ext. 6041.