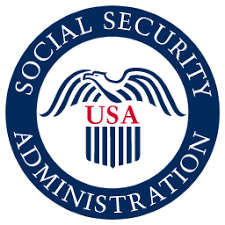 The Social Security number will be removed from Medicare cards to help prevent fraud and combat identity theft.
All people with Medicare benefits will be issued a new, unique Medicare number, which contains a combination of numbers and uppercase letters. The new Medicare cards will be mailed to enrollees, with instructions to safely and securely destroy current Medicare cards and to keep the new Medicare number confidential. Issuance of the new number will not change benefits that people with Medicare receive.
There will be a 21-month transition period where doctors, healthcare providers, and suppliers will be able to use either their current SSN-based Medicare number or their new, unique Medicare number, to ease the transition.
Social Security will begin mailing the new cards in April 2018 and continue the process through April 2019.
While the new Medicare card will help to safeguard private information, beware of identity thieves who will use phone calls, bogus emails, and social media to target Social Security beneficiaries.
You don't have to do anything to receive your new card.  If a caller asks for your personal information, including your bank account information, or says they'll cancel your benefits if you don't send a payment,  hang up the phone. The caller is not legitimate! Neither Medicare nor Social Security would call or email you. You can report such scams to your local Social Security office, or call Social Security's nationwide toll-free customer service at 1-800-772-1213 or the Internal Revenue Service.