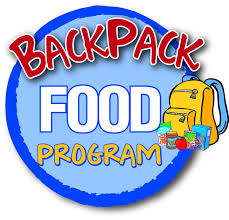 The 2021-22 school year is coming to an end, and RC 10 members have so much to be proud of!!! This year was a success thanks to all who participated in RC 10's local public school and community initiatives with such enthusiasm!!
REGIONAL FOOD BANK BACKPACK DONATIONS
Thank you to all the individuals who have contributed their ongoing financial support to the Regional Food Bank's BackPack Program for 35 school districts this year. To date, 97 RC 10 members donated over $13,000!!!  With so many organizations in need of support, RC 10 continued to show a strong commitment to our local students who benefit from this program during the school year.
Due to the ongoing rise in the cost of living for all of us, but especially for families with young children, the Social Justice Committee is sending out a SPECIAL SUMMER REQUEST to support the BackPack Program as many of those students will continue to receive this service throughout July and August.  
A DONATION in any amount is appreciated.
Mail donations to: Mary Ellen Caporta, 6 West Bayberry Road, Glenmont, NY 12077
Make checks payable to: The Regional Food Bank
In the memo section write: RC 10 BackPack Program/District/School
For example: RC 10 BackPack/Albany - Hackett Middle School
Questions? Contact: Mary Ellen at Bayberry6@gmail.com
FOOD BANK VOLUNTEERS
Starting in September 2021 through May 2022, the Social Justice committee organized volunteers to help in various ways at the Food Bank. Over 25 members from 15 RC 10 school districts helped with milk and egg coupon mailings to sorting food/household products in the Food Salvage area at the Regional Food Bank's main warehouse. Thank you to all!!!!
If you would like to participate in planning volunteer opportunities this fall, please contact Mary Ellen Caporta at bayberry6@gmail.com