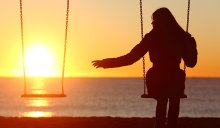 You and your loved ones can limit the financial impact of a death by notifying the New York State Teachers' Retirement System immediately when a retired member or that member's beneficiary passes.
The System will need the following information:
Name of the deceased
Date of Death
Membership Status (Retired member or beneficiary)
NYSTRS EmplID of Social Security number, if applicable
Name, relationship and phone number of the person making the notification.
It will also be necessary to provide NYSTRS with an original or certified copy of the death certificate which will be returned to you.
To Report a Retiree Death: Call NYSTRS at (800) 348-7298 Ext 6140 or to Report the Death of a Retiree's Beneficiary: Call NYSTRS at
(800) 348-7298 Ext 6150.